welcome
Relax and have fun, leave the mess to us!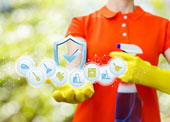 We take great pride and care in being able to provide house cleaning services using chemicals safer for pets and children with allergies and/or asthma.
A cleaning company built on the foundations of trust and respect is hard to find nowadays. That's what makes Wize Life the best cleaning service in the area.
HOW IT WORKS?